Mauvais Augure et Sac-à-papier
Performance, installation and edition
Sissi Club, Marseille, 2021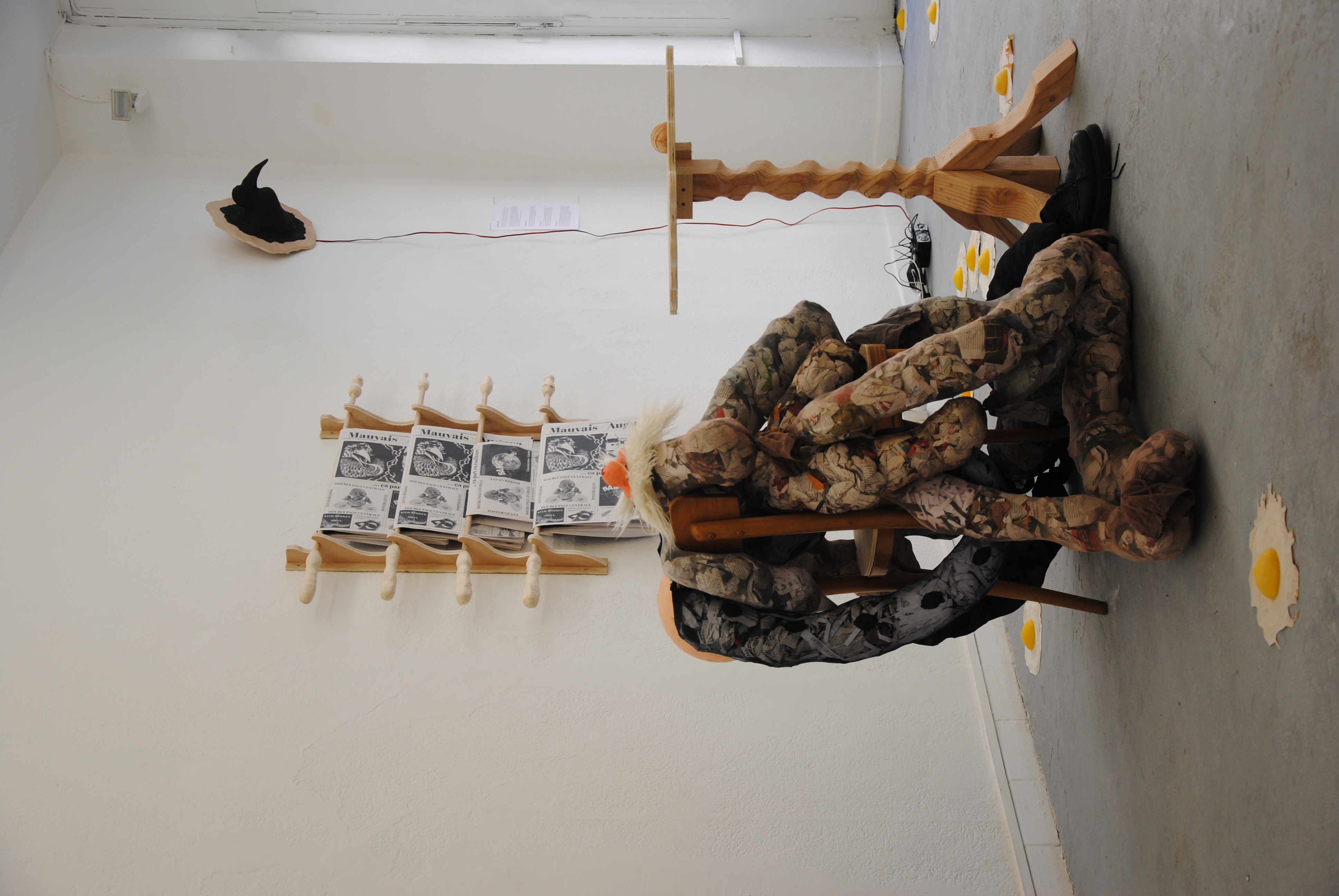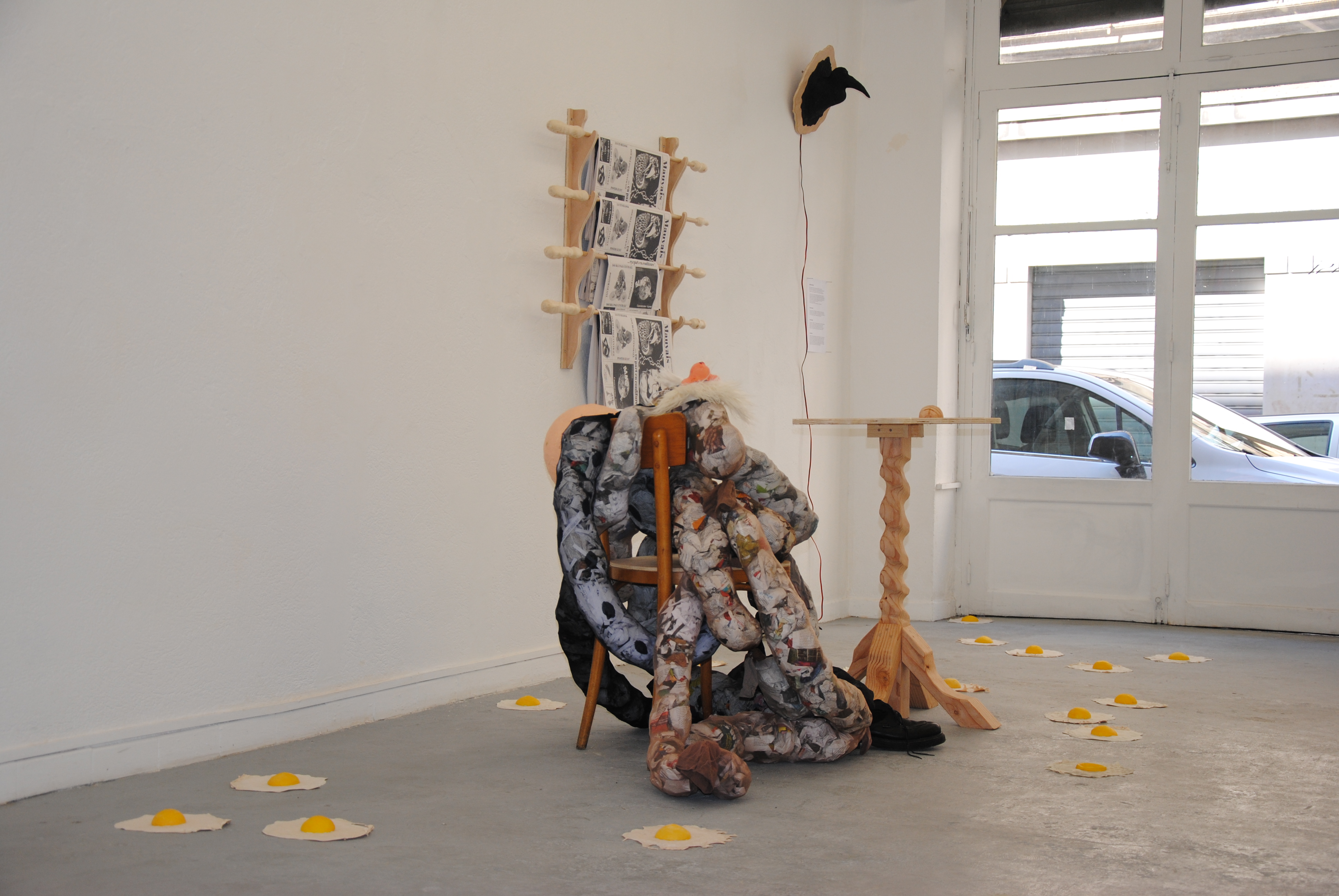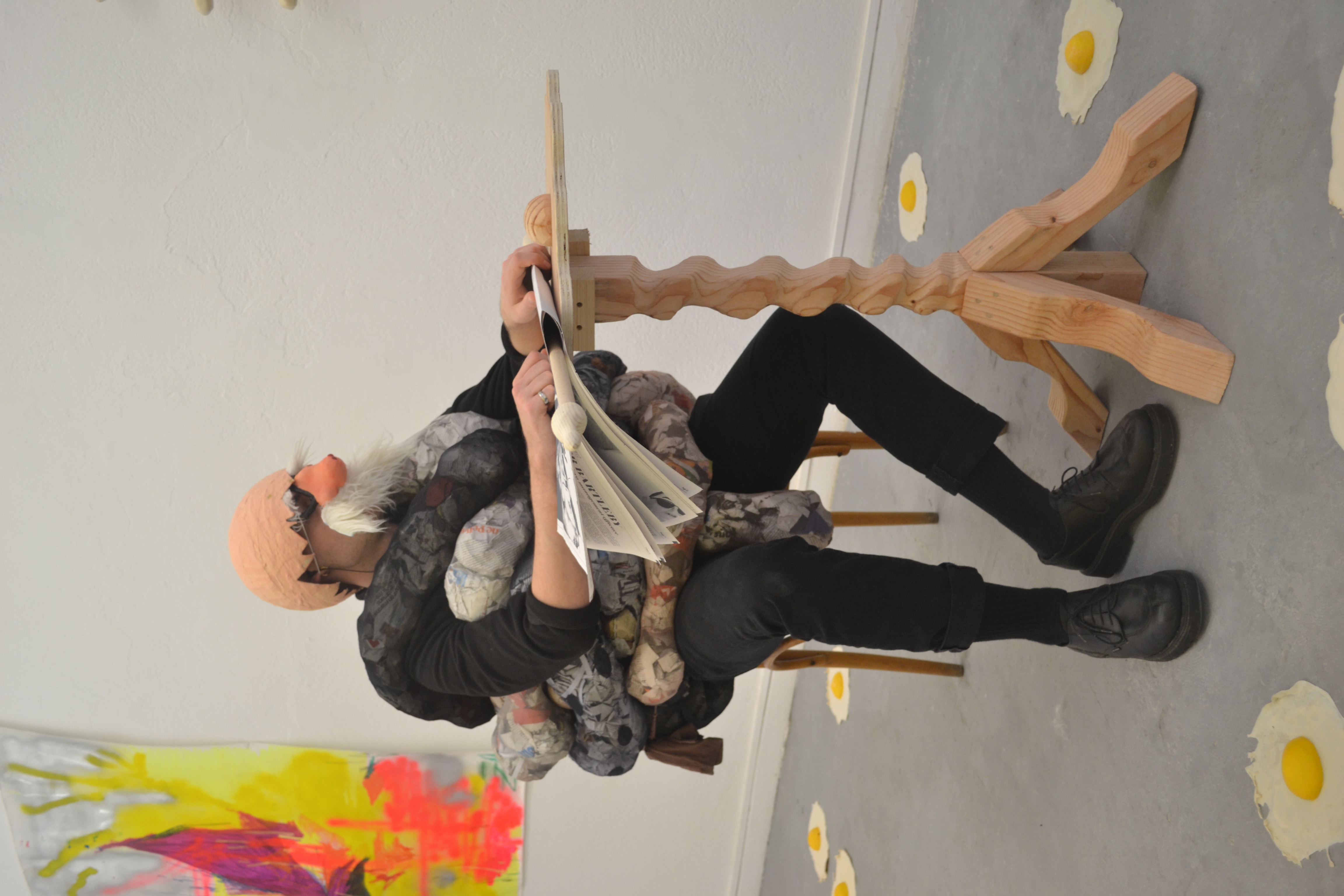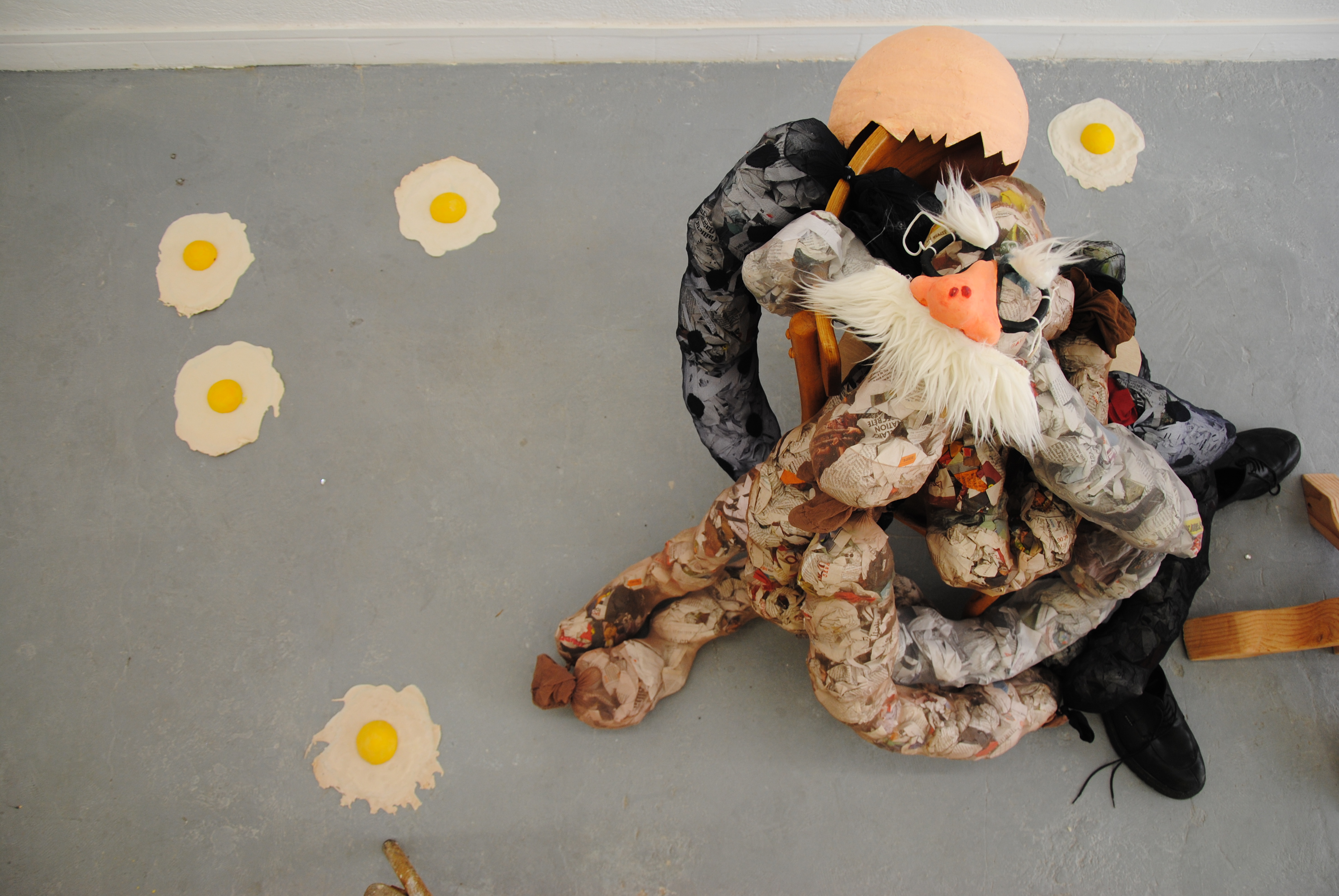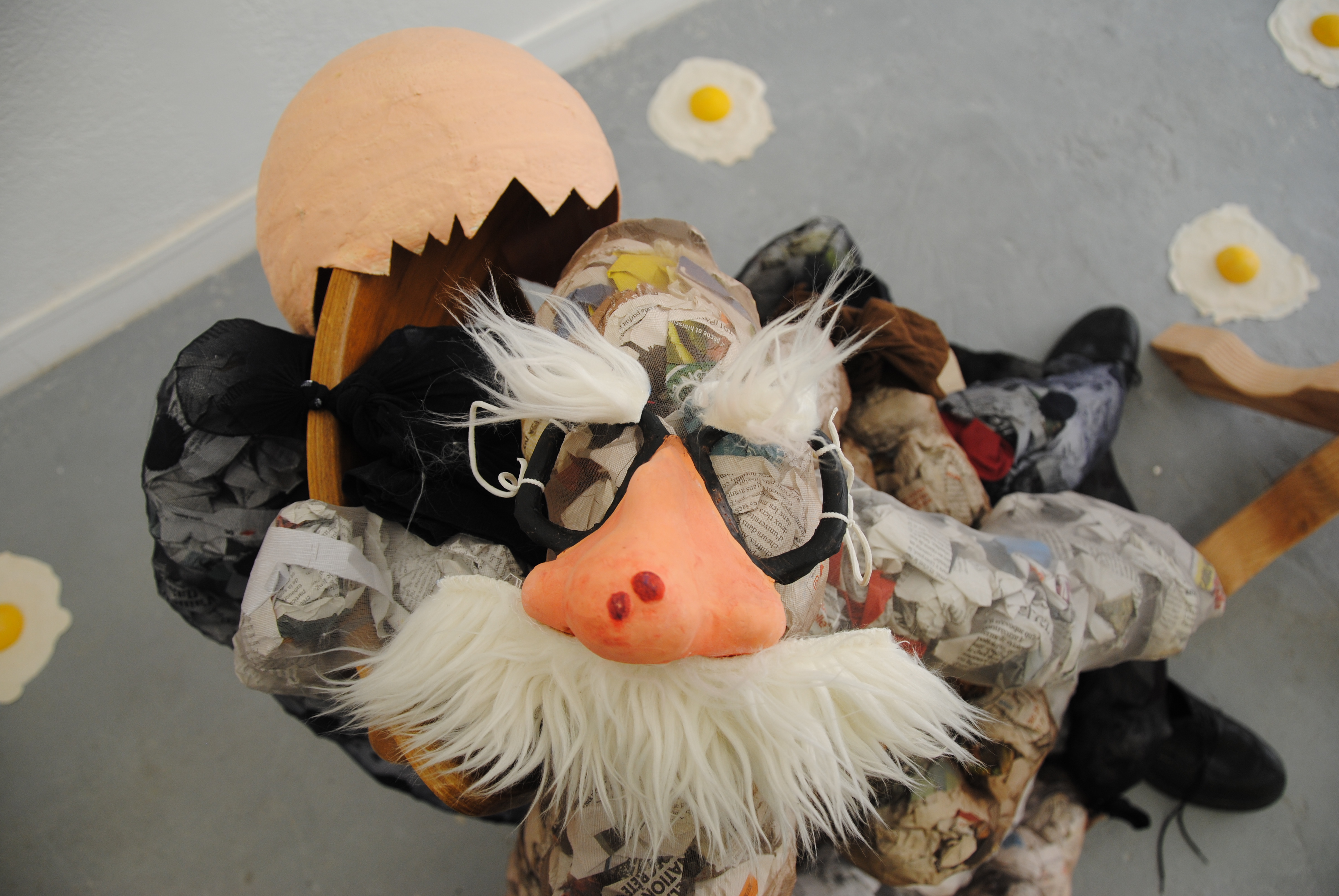 Photos : Théo Eschenauer, Quentin Blomet, Julien Carpentier




"Sac-à-papier : french swearword to express the annoyance of being in a blurry situation."


Sac-à-papier is wearing a cluster of socks made of old newspapers all over his upper body. He wears an eggshell shaped hat, and lays fried eggs in his wake. His face is deformed in a way that he looks like a Groucho Marx mask.

He deals with inconsistency, with distortion. He is kind of a messed up clown. Younger, he was dreaming of impressing crowds with his jokes and his absurd pranks; until the day when, during a rehearsal, he forgot to close the door and a breeze found its way through.

"Don't cross your eyes, if a breeze comes through, you'll be stuck forever"
Since then, he's stuck in nonsense.

Then he drinks and talks to his only friend, Mauvais Augure (Bad Omen), a talking bird.


Sac-à-papier constantly recites the same words, and Mauvais Augure always gives him the same answers. It's a text based on what he reads in the news, always the same newspaper, everyday: the one and only issue of Mauvais-Augure illustré (Bad Omen illustrated).

Sac-à-papier and Mauvais Augure have lost track since a long time, they're stuck into their neverending Jeudredi 13. They dither over and blend over the informations displayed into the newspaper in order to create a meaningless narrative loop, one leaning on his table and the other perched on the newspaper rack.

When Sac-à-papier isn't here to put off the track, Mauvais Augure broods into its feathers, always sitting on top of the newspaper rack.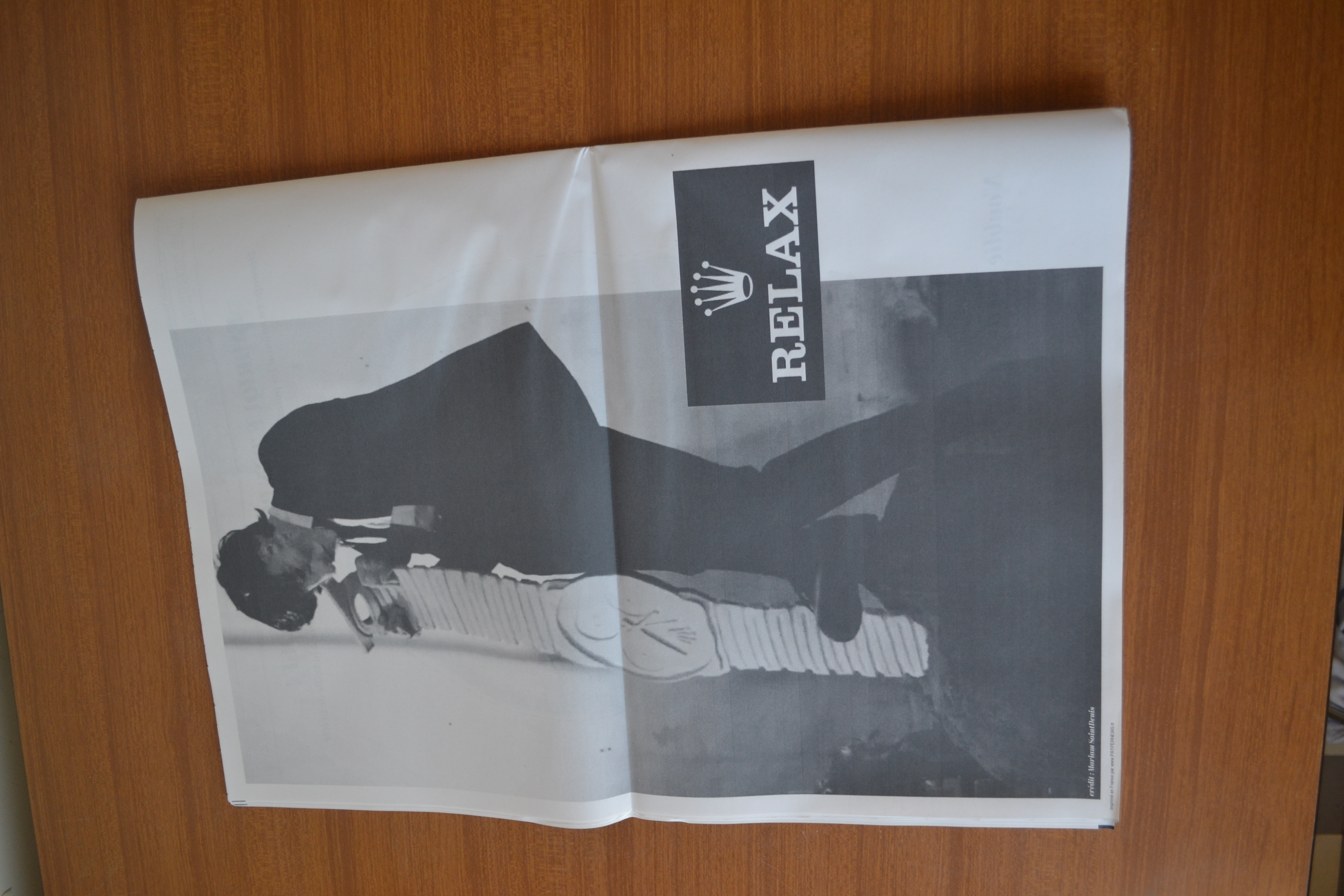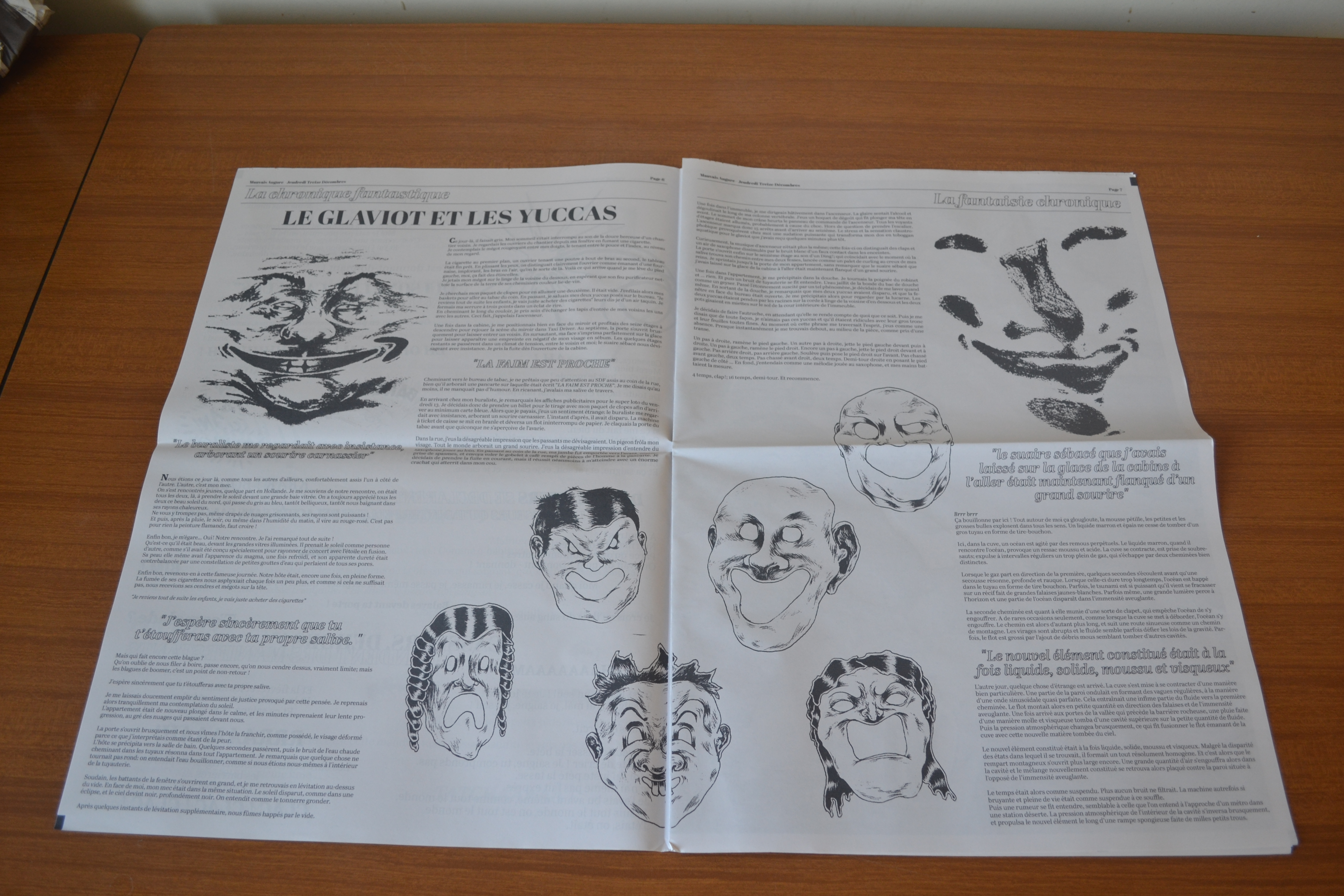 Mauvais-Augure, 16 pages, 2021
Black&White, newspaper 60gr, 332×475 mm cross fold, edition of 33